Our Story
Pay Our Interns was founded by two former unpaid interns, Carlos Mark Vera and Guillermo Creamer Jr. Together, both Carlos and Guillermo were interns in five different offices, including the House of Representatives, the White House, the D.C. Mayor, and the European Parliament. In September of 2016, the two shared their internship stories and realized that their hardship was a similar one. With the launch of the Pay Our Interns Facebook page in October 2016, the two quickly noticed that this social media campaign was going to be so much more than that. Within just a few weeks of launch, the campaign caught the attention of thousands of young adults and a few media outlets. Weeks after the 2016 presidential election, the two shifted the focus of the campaign to that of a non-profit. After a series personal meetings, phone calls, and email exchanges, by June 2017, a first of its kind Congressional Report titled Experience Doesn't Pay the Bills listed which members of Congress paid and which did not. The report was received and shared by various news outlets highlighting the abysmal number of members who offered paid internships. This report provided the small team a threshold on what changes they wanted to see in Congress.
One year from publishing the report, Pay Our Interns worked with various offices, doubling the number of Senate Democrats who offered paid internships and increasing the number of Senate Republicans as well. Alongside these increases, the group also inserted themselves in the DNC Chair race and worked with each candidate to pledge their support in offering a paid internship program if elected. By the beginning of June 2018, the Pay Our Interns team had successfully worked with the DNC, DCCC, and several Senate offices to help create their paid internship programs. Alongside a group of bipartisan legislators, the team worked to help create the first ever internship fund allocation for the Senate at a healthy $5 million fund. A few weeks after a successful partnership with the Senate, the team worked with a group of bipartisan legislators on the House side and successfully secured $8.8 Million in intern funding. On October 3rd, 2018, the President of the United States signed a minibus budget that included $13.8 million in funding for an internship program in Congress.
Carlos Mark Vera, Co-Founder / Executive Director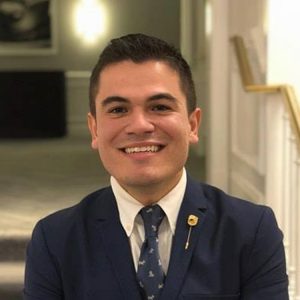 Carlos Mark Vera
is the Co-Founder and current Executive Director of Pay Our Interns. Originally from Colombia, Vera was raised in California until he moved to Washington, D.C. to attend American University. While at AU, Vera was an unpaid intern at the White House, the European Parliament and the House of Representatives. He knows firsthand the struggles of trying to survive while interning for free. Most notably, Vera was named Forbes 30 Under 30 in the 2018 Policy and Law class and was named an Aspen Scholar for the Aspen Ideas Festival. Prior to Pay Our Interns, Vera worked for Van Jones at Megaphone Strategies. He has been featured in
The New York Times
,
The Washington Post
,
USA Today
,
NPR
,
The
Atlantic
,
Fox News
,
NBC Latino
, and
The Hill
to name a few. Carlos proudly serves in the Army Reserves as a generator mechanic.
Guillermo Creamer, Co-Founder / Deputy Director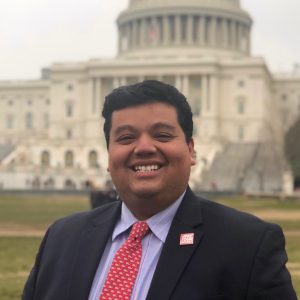 Guillermo Creamer Jr.
is the Co-Founder and current Deputy Director of Pay Our Interns. Originally from Massachusetts, Creamer attended American University in Washington, D.C. where during his time he served as an unpaid intern in the House of Representatives and for the D.C. Mayor's Office. Born from a Peruvian father and Chilean mother, Creamer speaks fluent Spanish and has always been interested in the betterment of the Latino community. Creamer has served as a speaker at various universities across the country and was a featured speaker that the annual High School Democrats Summit. Creamer was profiled by his local paper and was labeled as a young adult "making his mark" in Washington D.C. He has been featured on
WAMU
,
NPR
,
PBS Radio
,
The
Washington Post
,
USA Today
,
Huffington Post
,
The Washington Post Magazine
, and various local news outlets.
William A. Powers, Of Counsel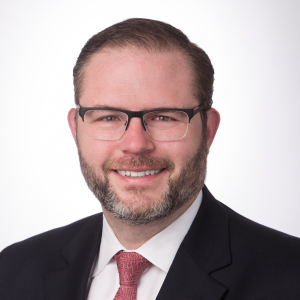 William A. Powers
is Of Counsel at 
Nossaman, LLP
, where he helps clients — particularly nonprofit organizations of all shapes and sizes — navigate the ever-changing landscape of political engagement.  He advises the politically active clients on the rules of the game related to electoral campaigns, legislative advocacy, and policy. As a former Assistant General Counsel for Enforcement at the Federal Election Commission, he also has experience directing and handling government investigations, particularly those related to financial crimes.  Through his work with legislative officials, candidates, and public officials who shape the policy debate in Washington, D.C. and beyond, Bill understands the important role that paid internships play in opening doors to a broader, more diverse pool of civic-minded applicants. He is proud to serve as Pay Our Interns' counsel.
Christina Isnardi, Policy Director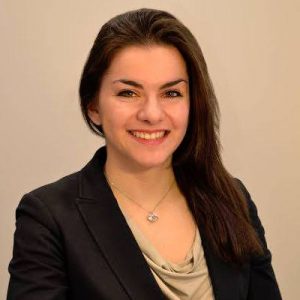 Christina Isnardi is a Juris Doctor candidate at Columbia Law School. She simultaneously serves as a part-time law clerk for Virginia & Ambinder, LLP, a workers' rights law firm that has represented unpaid interns in over 70 wage violations cases and that has achieved the largest unpaid internship settlement to date at $7.2 million. She also lobbied legislators to extend civil rights protections against sexual harassment and discrimination to unpaid interns, including a New York City bill that was signed into law in April 2014, and a federal bill that was passed unanimously by the U.S. House of Representatives in January 2016. She has spoken publicly on the issue of intern rights, including through panels and talks hosted by the New York City Bar Association, TEDxNYU, The Huffington Post, and other organizations.
Trevor Smith, Outreach Director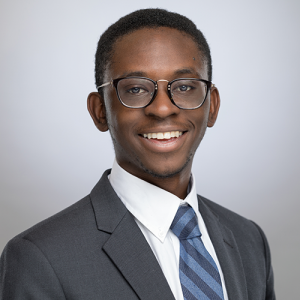 Trevor Smith handles all public facing messaging and materials. He is currently a Media Strategist at the New York Civil Liberties Union, where he develops and executes communications strategies to support a variety of different projects, campaigns, and litigation efforts, and works to shape the organization's voice across the New York and national media landscape. Before joining the NYCLU, he worked on poverty and federal budget issues as a Communications Associate at the Center on Budget and Policy Priorities. Smith graduated with a B.A. in Journalism from American University and is currently studying at New York University in the Public Administration and Nonprofit Management program, where he specializes in race, gender, and class.
Gabriela Hernandez, Congressional Liaison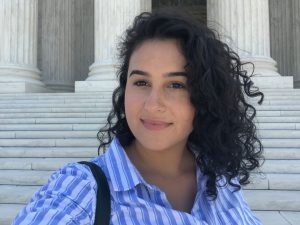 Gabriela Hernandez will joins POI as a Congressional Liaison. As a Miami, FL native, she grew up with a mix of American traditions and Cuban culture. In a home where politics is always up for discussion, it was no surprise that her professional journey would lead her to D.C. She is a recent graduate with a Bachelors degree in Political Science and International Relations from FIU.
Nate Faflick, Communications Assistant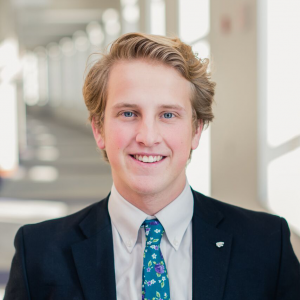 Nathaniel Faflick is a Human Development and Family Science student from Kansas State University and will be pursuing a MSW from the University of Southern California. He is a fierce human rights advocate, originally from Wichita, KS, and focuses volunteer efforts to bring an end to intergenerational poverty in the United States. Throughout his time as an undergraduate, he's been published in the Journal of Sexuality and Culture, and the Journal of Gay and Lesbian social services. His activism has gone on to receive grants from the Kansas Health Foundation to further examine public health disparities and received Headlines from coast to coast including the San Francisco Chronicle, U.S. News, and the Kansas City Star. Nate prides himself on being raised within inner-city public schools and strives to bring the unique diversity from his hometown to Capitol Hill.
Muhammad T. Alameldin, Regional Director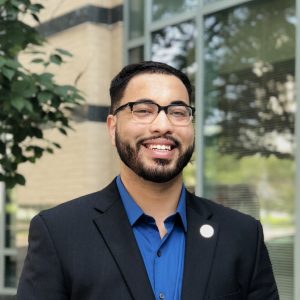 Muhammad Tarek Alameldin is the Regional director for the Western United States. He was unable to take an unpaid internship during his time at the University of California, Berkeley. Muhammad was lucky enough acquire a paid position as a Policy Research Intern for the Office of Mayor Tubbs in Stockton, California. For Pay Our Interns, he started as a Policy Research intern and moved his way up to his current position. During his time at POI, the organization collaborated with Congress to establish $14 million paid internship program on Capitol Hill. 
Muhammad understands that paid internship programs are necessary for a more inclusive representation in government.
Serena Saunders, Expansion Associate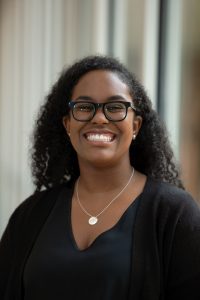 Serena Saunders is a rising senior at the University of Maryland, where she majors in public policy and minors in history and rhetoric. She is simultaneously earning her Master in Public Policy degree. Previously, she has interned for MaryPIRG, CLIA, Running Start and the UMD A. James Clark School of Engineering. She works as Development Director at Everyday Canvassing. She is passionate about improving our democracy through increasing political representation of underrepresented groups and expanding the right to vote.
Jonathan Muniz, Sr Manager, Digital Product Mgt at CVS Health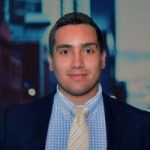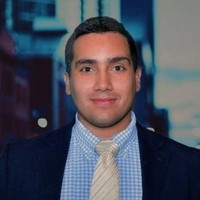 Helga Flores Trejo, National Committeewoman for Latino Victory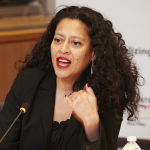 Maritza Kelley,
External Affairs, PFM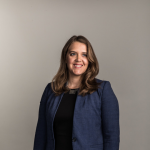 Antonio Tijerino, President and CEO of the Hispanic Heritage Foundation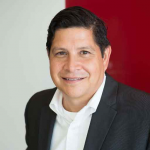 David Trigaux, Program Director of the Washington Urban Debate League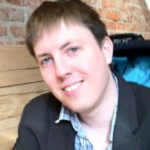 Jessica Torres,
Communications Strategist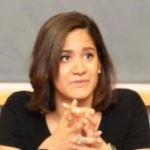 Colin Rogero,
A Partner of "76 Words"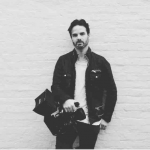 James Kirby, Assistant director,
United States Conference of Mayors