About our California Work
Since 2021, Pay Our Interns has been working hard to expand our state-based infrastructure. Internships are not just a federal issue, it's a nationwide issue.
We decided to start with California, because as the saying goes, "Where California goes, the rest of the nation will follow." We've been working closely with the CA Legislature to introduce a bill which would allow for legislature interns to be paid. We believe this critical bill sets up a precedent that not only diversifies the Legislature pipeline, but helps encourage cities across the state into creating similarly-structured programs within their own governments. Along the way
to DATE, Pay Our Interns has:
Worked with various offices in the CA Legislature to educate and advocate on the issue of unpaid internships.
Worked with media and publications in the state to highlight the purveying issue of unpaid internships. 
Helped connect local state governments to resources that would help them begin considering how to build their own paid internship programs. 
Worked with specific Legislature offices towards introducing legislation which would create a pilot program for paid internships. 
Worked with university students in the area to study and present original research on the area of unpaid internships.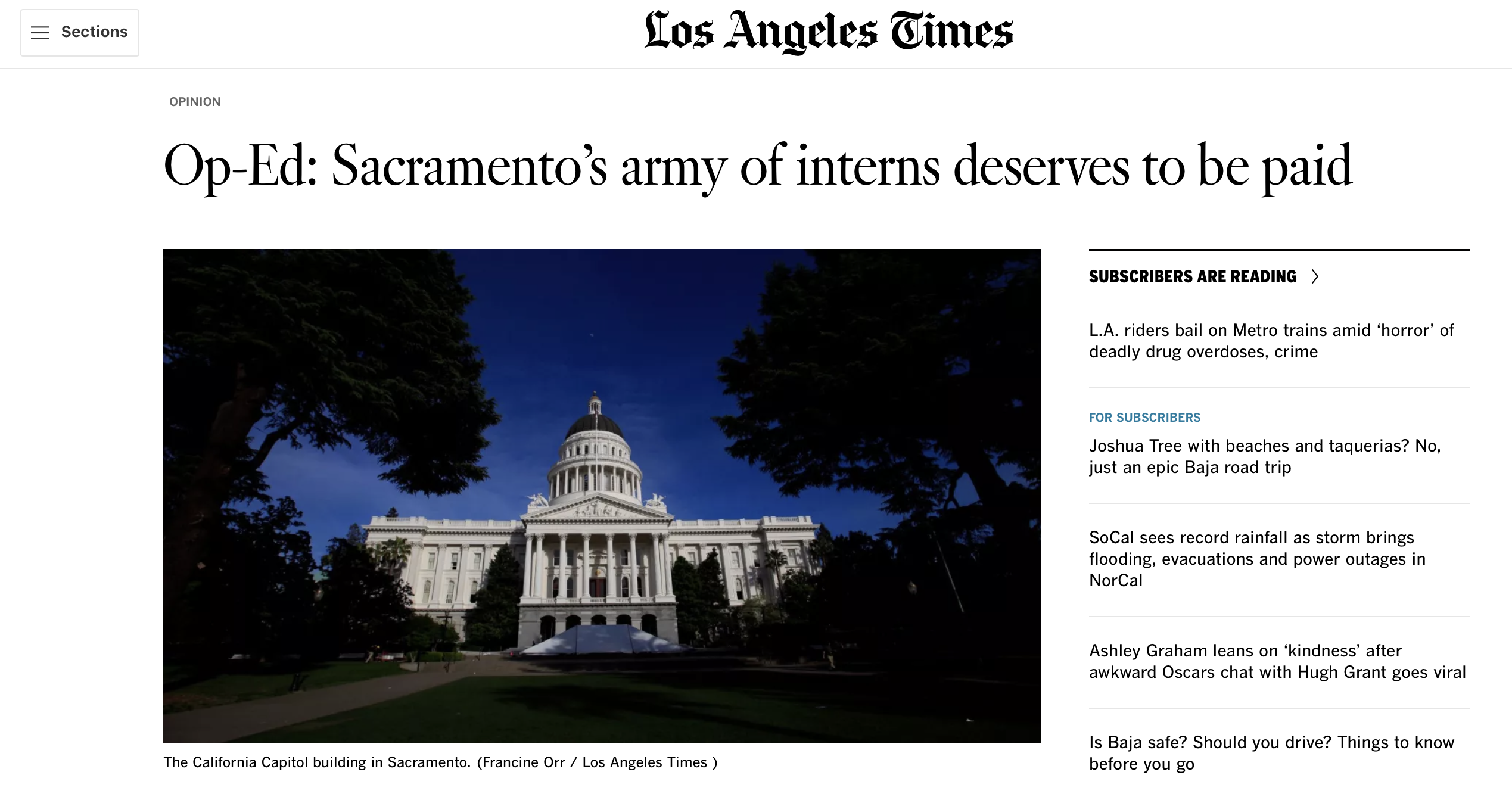 In 2022, we worked closely with Assemblywoman Tasha Berner Horvath to see how we could introduce a bill into the legislature that would push for internships in the legislature to be paid. While we made the decision to table the bill to improve it for the 2023 legislative session, we made incredible progress to carry over into 2023.