Pay Our Interns Intern Relief Fund Grantees
Grantees we've awarded funds to as of June 29, 2020
One million. That's the number of students and recent graduates whose employment plans this summer have changed due to COVID-19. For many across the country, internships are the main source of income, providing food, shelter, and ultimately a chance to secure a job in their respective fields.
As part of our #SaveInternships campaign, we have launched the Intern Relief Fund, with the goal of helping 500 interns through stipends ranging from $150 to $1500, depending on need. Your contributions will ensure America's aspiring workforce can remain economically secure this summer while continuing to pursue opportunity.
Background: Pay Our Interns (POI) is a 501(c)(3) nonprofit that believes a young adult's socioeconomic status should not impede them from getting real-world work experience. POI spearheaded the creation of the Congressional Intern Fund which has awarded over $20 million to 6,000 interns in the past two years.
To learn more about the #SaveInternships campaign, please visit: https://saveinternships.org/
We're excited to share some of our Intern Relief Fund Grantees! These are just a few of our grantees' stories.
Introducing Intern Relief Fund Grantee, Andrew Mendoza! As a first-generation, low-income formerly homeless student, the COVID pandemic was particularly impactful for Andrew. He lost several potential paid summer opportunities due to COVID. He tells us his available savings were dwindling. His financial aid, which was his source of living income throughout the spring semester, was severely impacted for the summer months. He describes the funds as "vital to me pursuing my education and escaping the poverty that I have worked so diligently to overcome as a barrier." He is pursuing a career in the legal profession and previously worked in a public interest law firm to advocate for Indigenous folks and People of Color.
Andrew
Mendoza
GRANTEE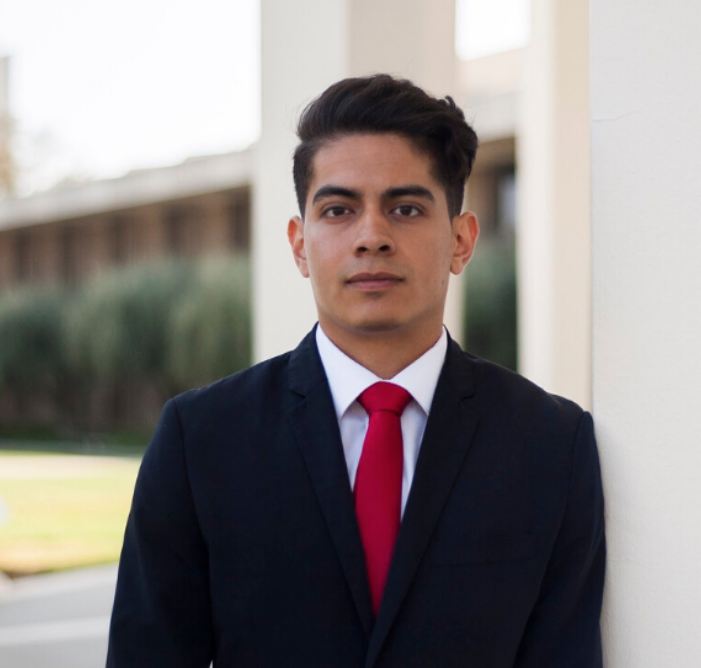 Introducing Intern Relief Fund Grantee Diana Escorcia! Diana is a first generation student who holds significant financial responsibility within her household. Before the pandemic, Diana had a paid internship with the marketing department of a major cruise line and was relying on this income to support her financial needs. Her mother is a house cleaner whose work was significantly diminished with the pandemic. Along with this, her mother has a lowered immune system due to being a post-cancer patient along with a stroke. Diana and her mother were within days of moving to Florida to live with family before Pay Our Interns provided a stipend.
Diana
Escorcia
GRANTEE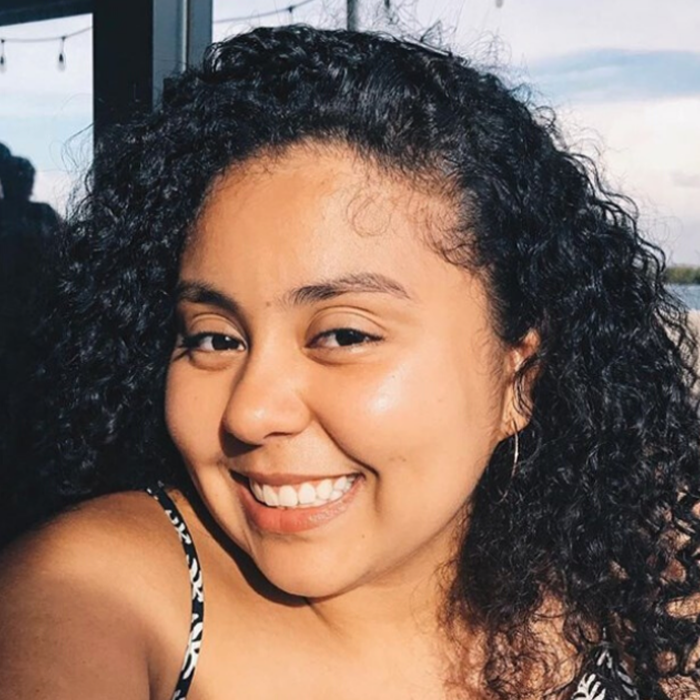 Introducing Intern Relief Fund Grantee, Hali Smith! The funds from this grant are going towards rent and groceries. She has had to pick up work because her work study program was cut and within weeks of the COVID pandemic, she lost her job in Atlanta. She moved home to Memphis and started working at a grocery store. However, her father has heart disease, and given her new job as an essential worker, Hali was troubled by living at home with someone at high risk. So, she moved back to Atlanta, and secured a remote position. But her hours have once again been cut.

Hali describes the importance of the fund this way: "I knew I needed help, I just didn't have much hope of receiving it until I found this fund. This fund is important to me because with it, my summer can still be about enrichment and learning new skills that go into my field of choice rather than sacrifice all of that to make ends meet. "
Hali
Smith
GRANTEE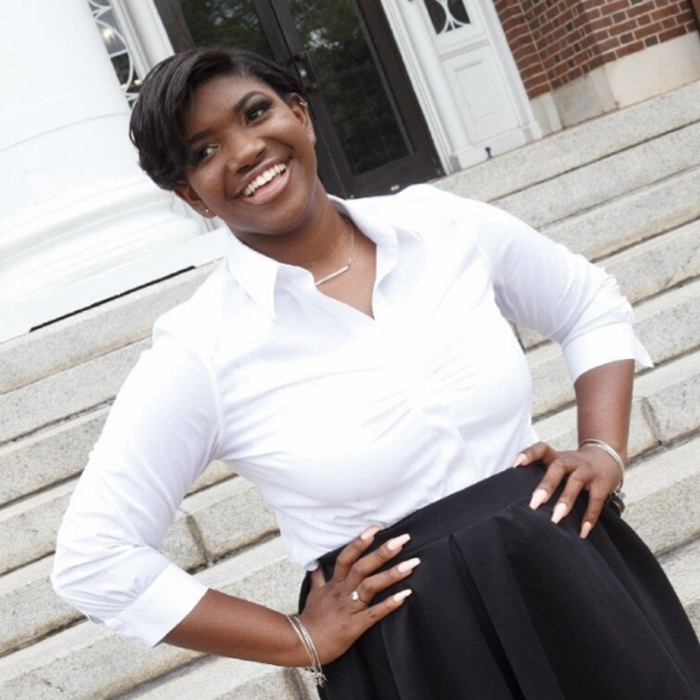 Introducing Intern Relief Fund Grantee, Dejah Washington! Dejah's powerful words struck us when she said, "I appreciate that this resource exists for students. Many times, we are the group that is overlooked in the midst of crisis, so I'm grateful to this organization, its leaders, and the donors who are supporting this amazing cause. Once again, thank you for creating a place for college students to be picked up once we've fallen."

Dejah had an internship for the spring semester, but her hours were cut by 30% and due to COVID, the internship wasn't extended further. This was disappointing to her and resulted in financial hardship, partly exacerbated by the financial responsibilities and mental stress of moving into a new home. Dejah has been delivering groceries to make up for the lost finances, so this grant will go to rent, groceries, and gas. In Dejah's words, "this fund will allow me to maintain the necessities needed for my independence." Dejah will be completing her MBA in the fall. We're honored to support students like her.
Dejah
Washington
GRANTEE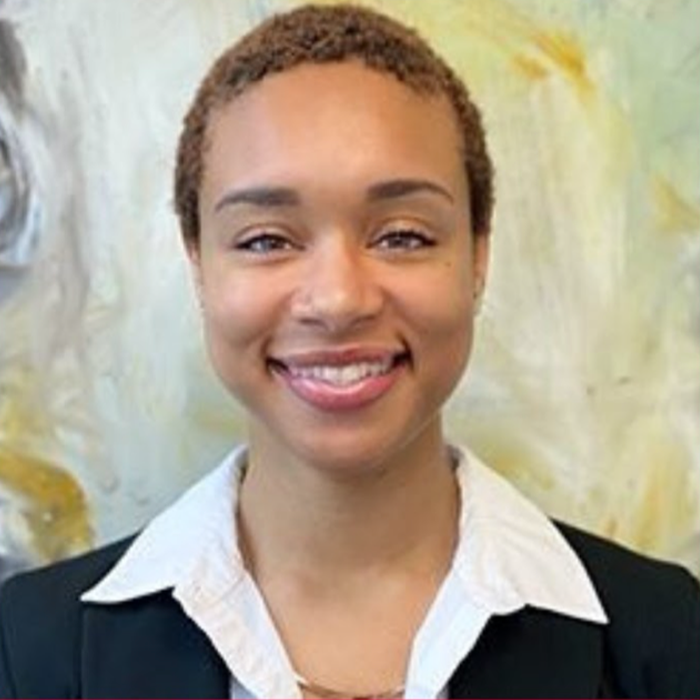 Introducing Intern Relief Fund Grantee, Jessica Torres! Jessica is mostly financially independent, however has faced lack of external support due to her minority status as a Latina. Although she has the qualifications, she has often been passed over for opportunities or unpaid by companies with higher budgets. She took these unpaid positions out of necessity for work, but feels these opportunities should be more than "experience". Jessica is a survivor of domestic violence and believes this fund is more than just financial support - it's emotional support by allowing interns to know they're seen and heard in their adversity.

On the value of the Intern Relief Fund, she writes, "This fund is even greater than just me, it's about hard-working young individuals who are vigorously working towards accomplishing their wildest dreams against all odds against them, still managing to find ways to support themselves in unprecedented circumstances. I'm abundantly grateful at a time where I have no other available options or resources, this fund alone could easily change my life right this moment."
Jessica
Torres
GRANTEE