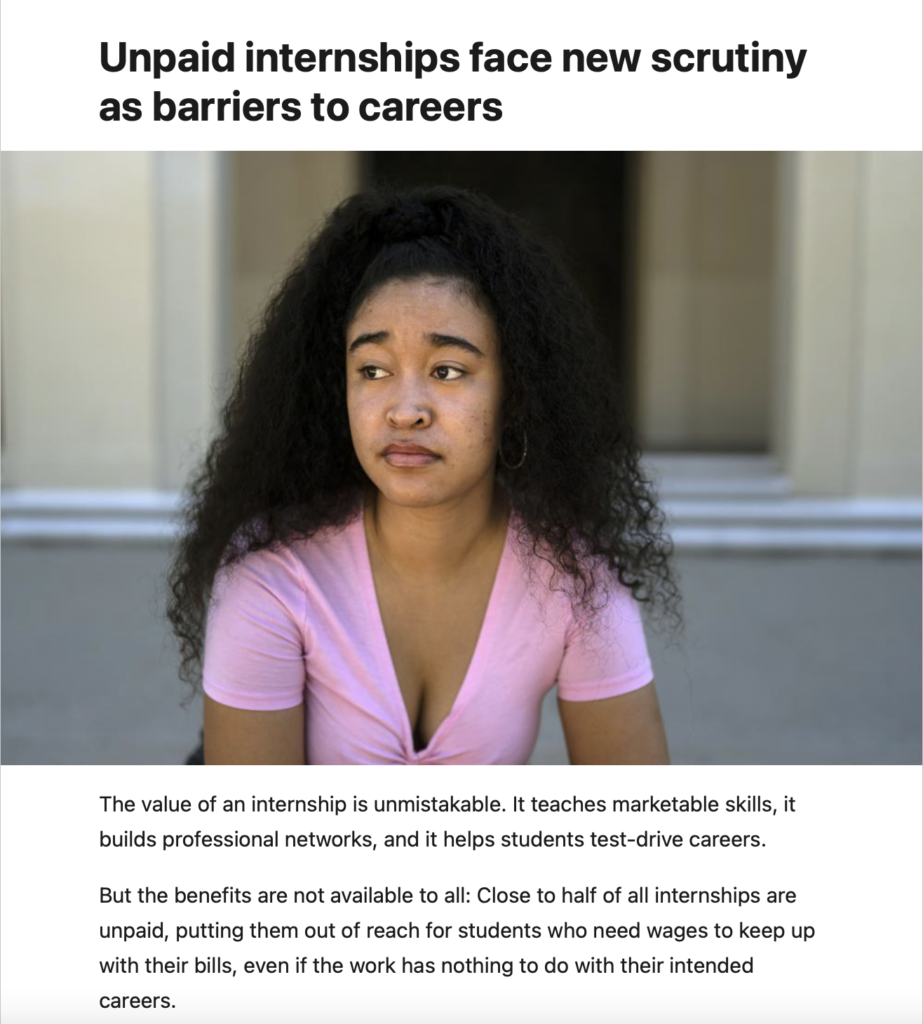 Happy Friday!

Before we get to our internship tip for the week, we wanted to share a story we've been working on with Open Campus Media and the Associated Press on the state of internships in California.
We're continuing to work on the issue with Assemblymember Tasha Boerner Horvath, and look forward to sharing more about our bill in coming weeks.
Take a read, and if you'd like to get involved: send us an email.