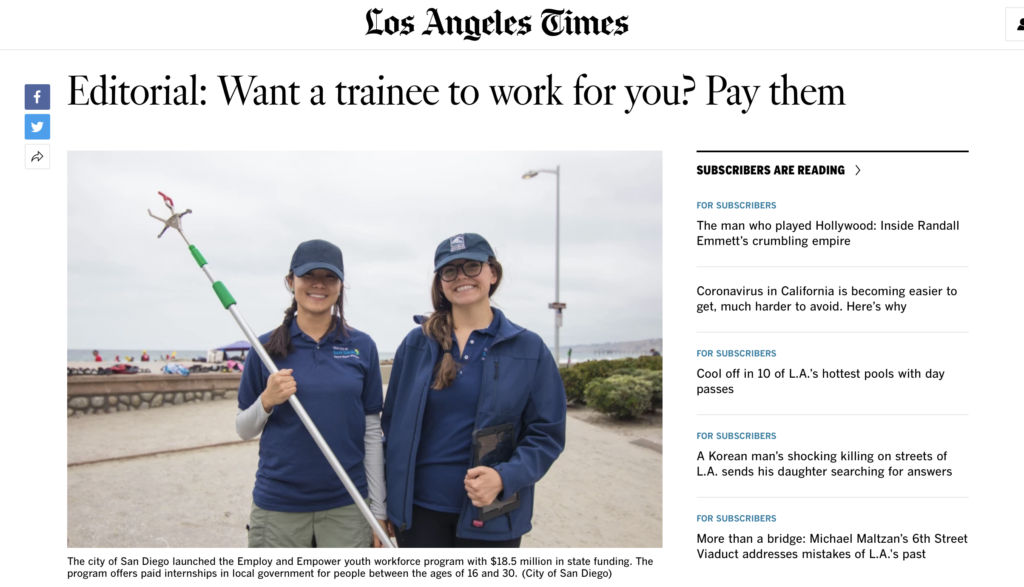 📣📣 BREAKING 📣📣:
The Los Angeles Times editorial board has come out in favor of ending unpaid internships:
They're calling on Gavin Newsom and CA state to follow the federal level and 👏 pay. our. interns 👏
We appreciate Karin for being a champion on this issue, reaching out to us, and making sure that she understood the topic thoroughly.
These are the calls which are going to help us change the internship movement moving forward.
---
JUNE 30, 2022 3 AM PT
Applications closed last week for a first-of-their-kind crop of White House interns. These college students aren't any more skilled or motivated than the many who have passed through the West Wing before them. But they will be the first to earn money for their work.