If you've been following our social media, you'll know that we've welcomed some great fellows and interns over the past couple of months.
We wanted to share them again, all in one post!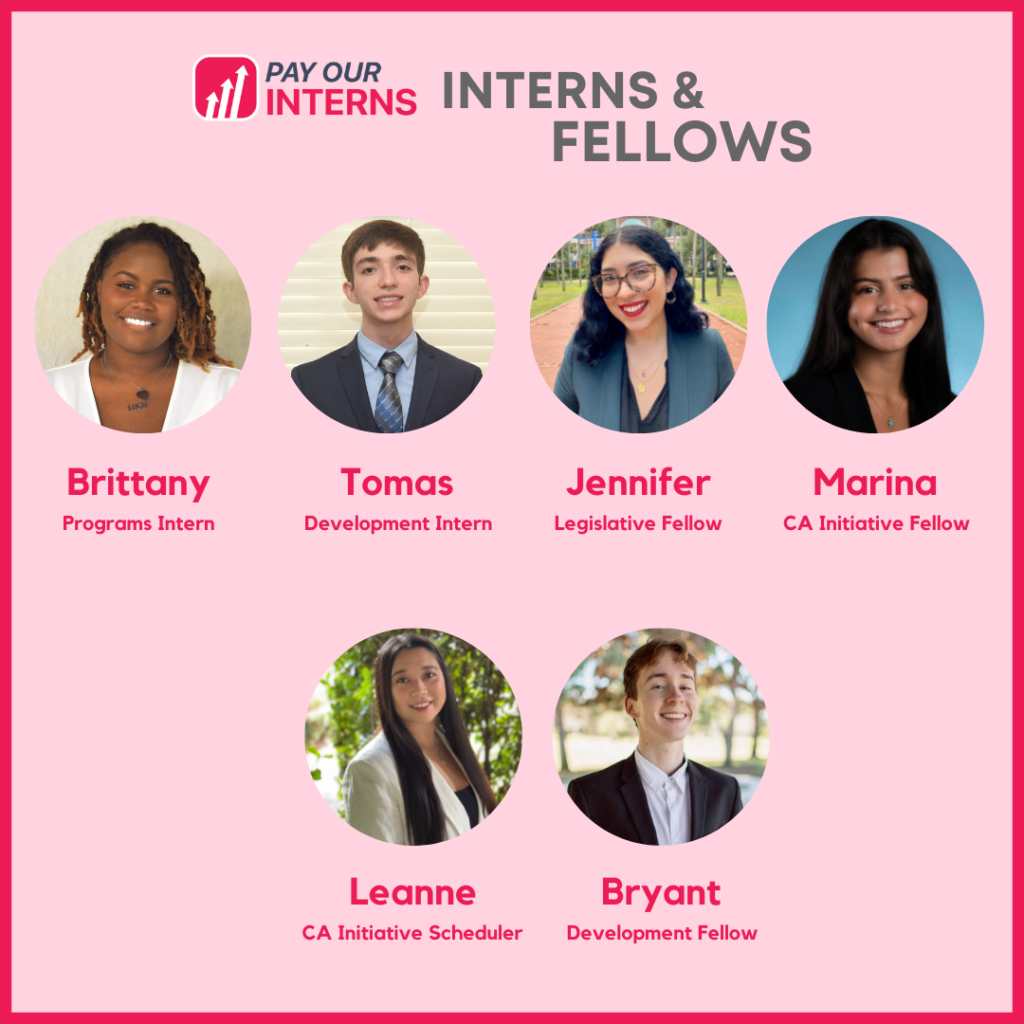 Each of these interns and fellows will be working on different issue areas for POI, ranging from our California Initiative to internal development. We look forward to sharing more from them in the weeks and months to come!

And if you're interested in working with Pay Our Interns, please watch our job postings!