For our Meet the Intern/Fellow series this week, meet our summer research fellow, Sukhpreet Grewal!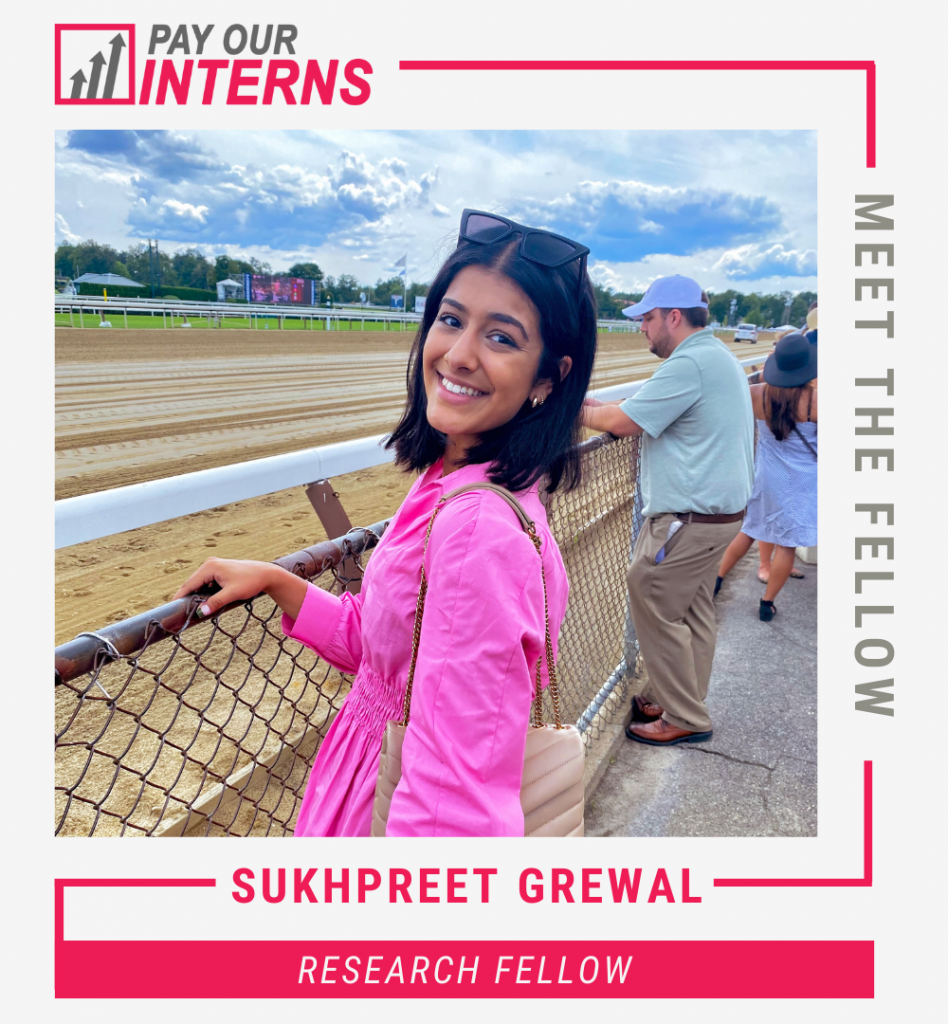 Name: Sukhpreet Grewal
Pronouns: she/her/hers
School: (if applicable)
Bachelors of Social Work at University of Albany
Currently attending Stony Brook for Masters in Higher Education Administration
Can you tell us a little bit about the work you've been developing as a Fellow?
The work I've been doing with the Pay Our Interns team has been extensive and rewarding all at the same time. I have been helping the research team get information on top universities, liberal arts colleges and MSI's to see the differences between career service resources at each school. It's been great working with such an amazing team who each want to make a positive change in society.
What's an interesting fact or piece of knowledge you've learned during your time at POI?
I learned that there is so much more to be changed and made more equitable within the workplace and even postsecondary schooling that isn't seen by the naked eye but through taking the time to educate myself on what I can do to make sure everyone is getting the equal opportunities as their peers.
What's a good piece of advice you would give to a future POI fellow?
Be ready to be able to adapt to changes along the way. Institutional change is not easy and sometimes information is not readily available but if you communicate with your team and be open to making mistakes, it'll all work out better in the end!