The past two months have been busy for Pay Our Interns, and we're rounding up our recent press coverage in this post!

In December:
We were interviewed by Foreign Policy magazine, discussing the current state of foreign service internships on Capitol Hill.
Our Executive Director Carlos Mark Vera, shared his own personal background.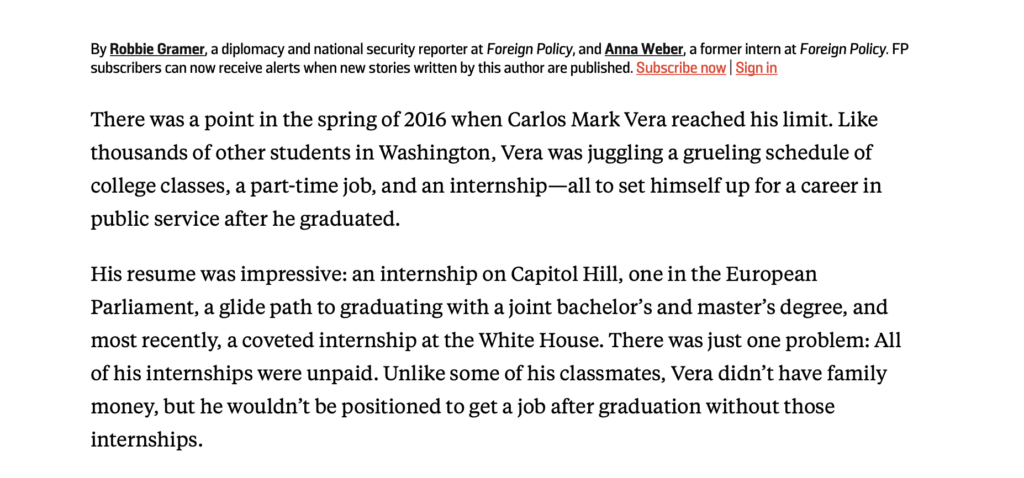 Our Executive Director Carlos Mark Vera explained the challenges with that: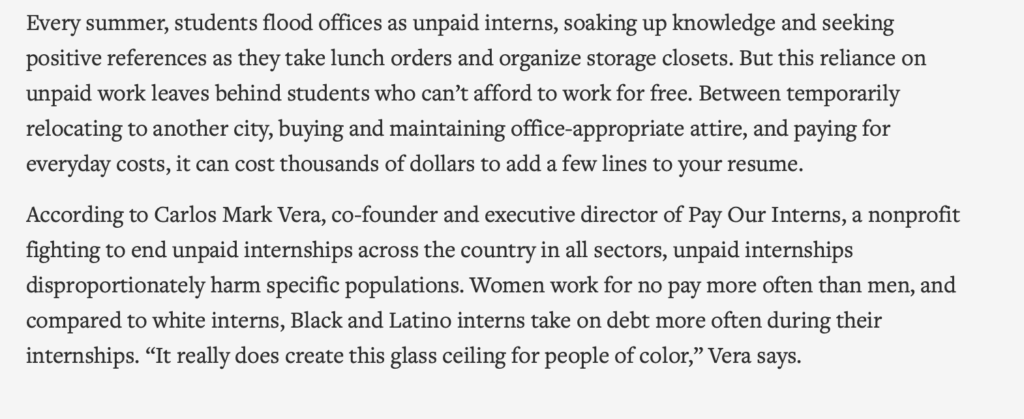 3. We also spoke to Nina Heller, explaining why it's important to have diversity in the newsroom: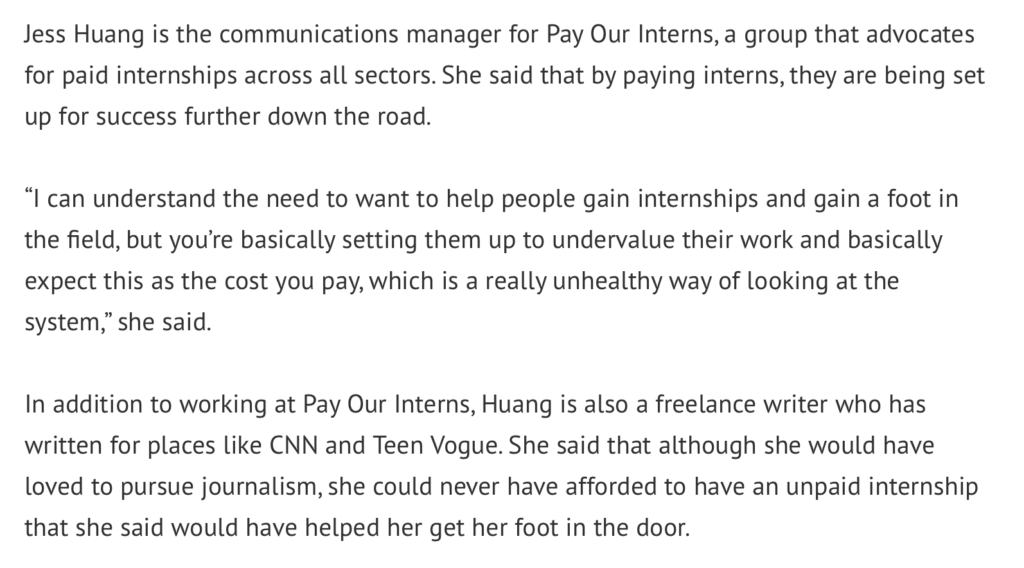 In January/February:
We spoke to Christian Science Monitor about the growing surge to diversity staffers on Capitol Hill.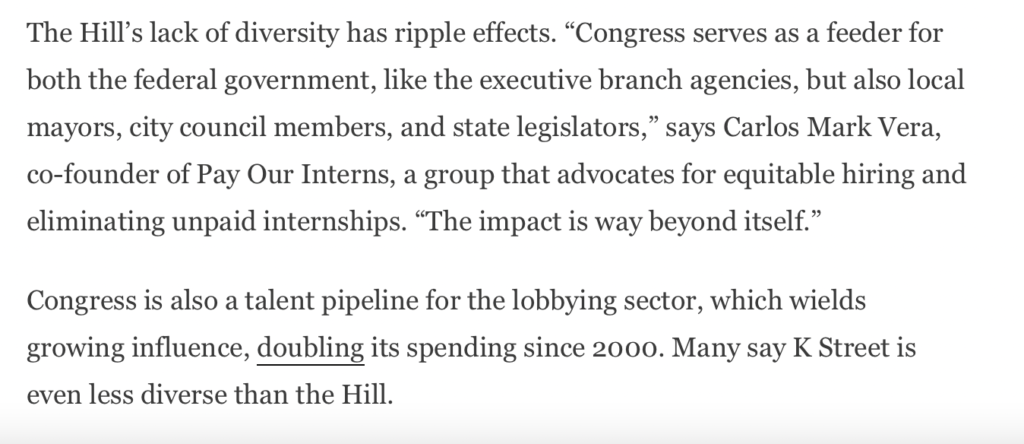 2. And we also spoke to Washington Post about the inequalities that have been brought to light by accounts like Dear White Staffers, on their PostReports podcast.